OG ART CAMPER NOTICE BOARD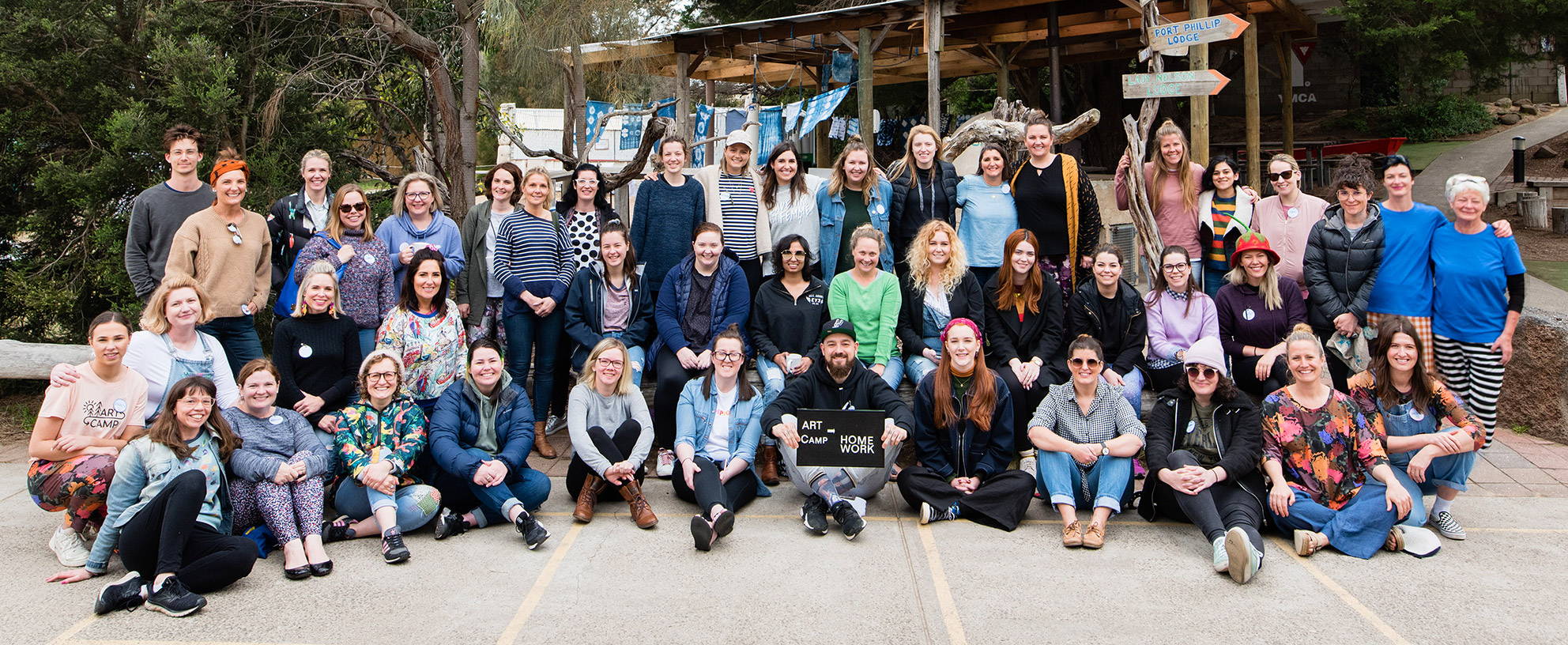 pic by The Who Photography & Design
Our gorgeous OG Art Campers! We miss you!!
Here is the list of everyone who sent us their instagram handles so we can stay in touch-
@larajdavies @jesskwright @rachrlwood @wunder_weave @beciorpin @aliceoehr @hellokateberry @ceedizz @hmcward @miriambertagnolio @nicolecomelli @alfasprout @emma____renee @cutfromclover @denise.does. @braveryco @Kg212 @Kageystudio @ownsitbyanna @pammy.moore.71@georgdun @colourfulcreationsphotography @leaderofthepackclothing @houndrapp @elaynecrain @jodienglishdesign @darcy.chiller @thewho_photography_design @jessicaroberts_official @frankiemagazine @kipandco
If you'd like us to add you to the list then just let us know xx
Have you booked your spot in the next Aussie Art Camp.....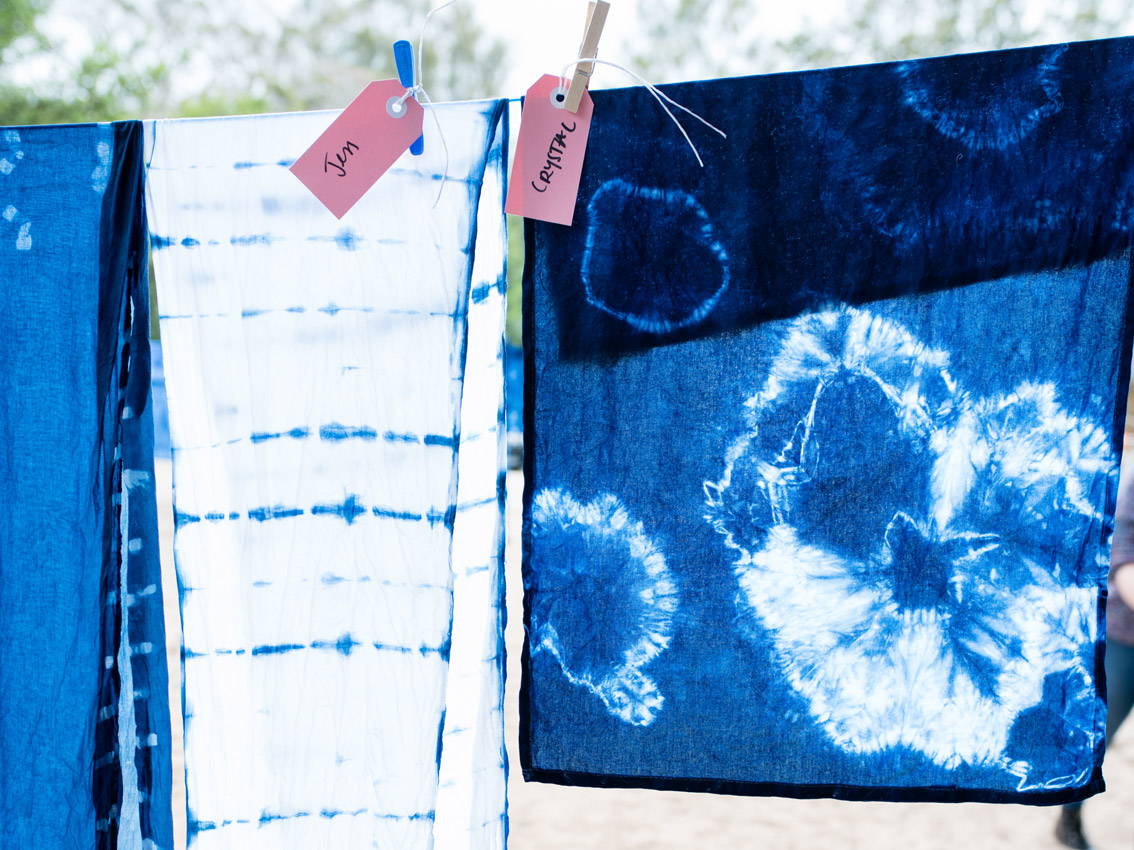 pic by The Who Photography & Design
How much fun was Shibori?!
If you'd like to create your own indigo fun times at home then we recommend getting in touch with the amazing folks at Kraft Kolour - they stock everything you need to create reliable indigo dye vats. We think their Shibori Kit is perfect for home use as all the chemicals have been measured out for you - it's fool proof! The also have very clear and easy to use instructions with all their dyes and chemicals etc.
Heat setting your screen printed goodies!
Before you use your fabric you need to heat set it. This will bond the ink to your fabric and will mean that you can launder it. You need to iron your print with a DRY iron – no steam – for at least 5 minutes on the hottest setting. You can't iron directly on to the print so lay an old tea towel or something on top of your print and iron onto that. Keep the iron moving to ensure you don't burn your fabric. You may notice a strange smell but don't panic – that's normal! Once you've done that you can wash your fabric as normal - yay!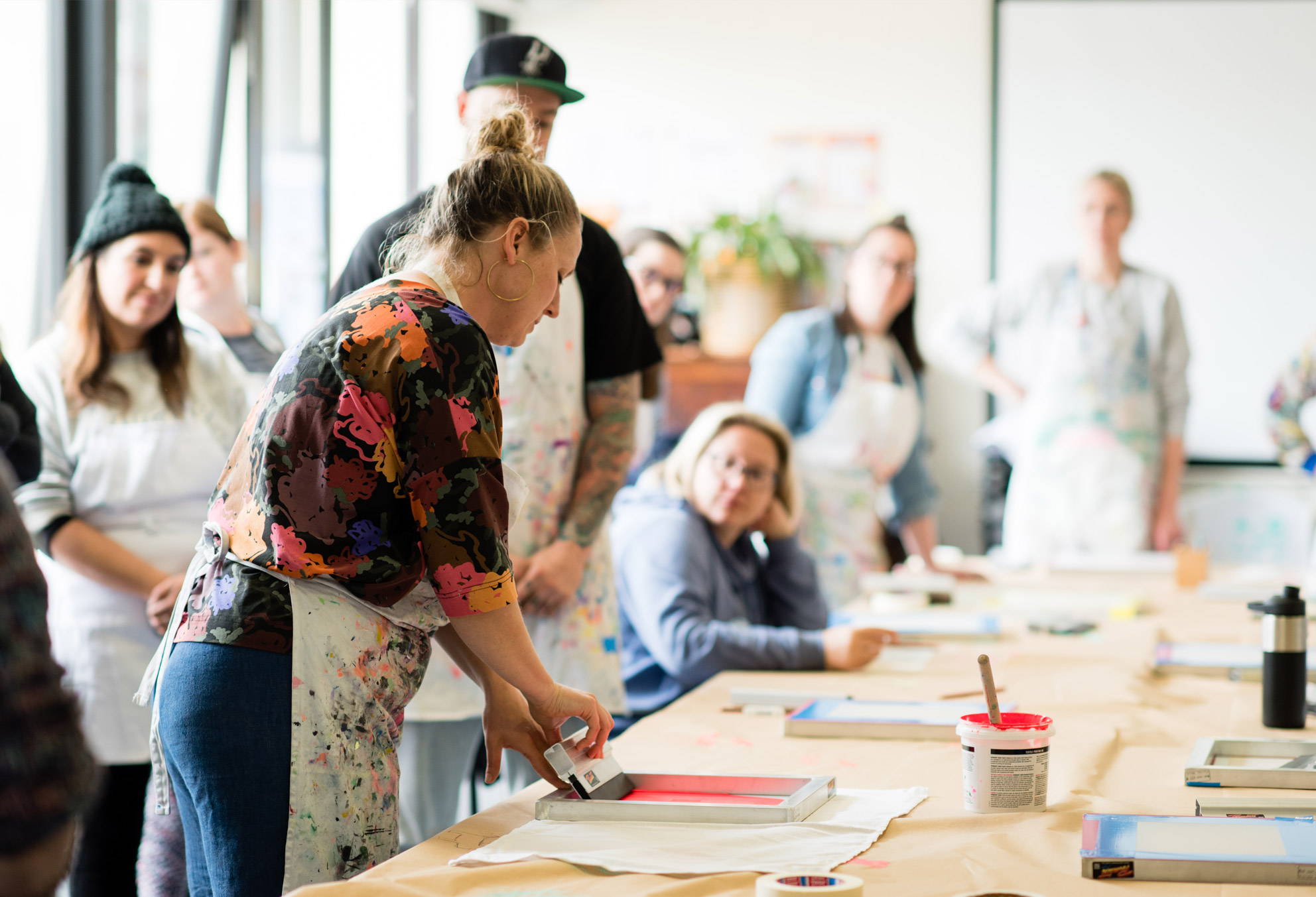 pic by The Who Photography & Design